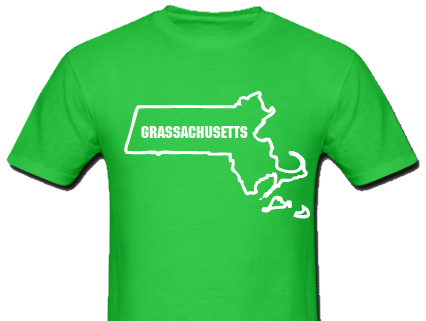 ML – The state's medical marijuana program is projected to run a $1.17 million deficit in fiscal year 2015 despite a state law requiring the program to pay for itself, according to the program's annual report.

Nichole Snow, deputy director of Massachusetts Patient Advocacy Alliance, a medical marijuana patient advocacy group, said the deficit "shows that the people who were in charge originally really didn't put enough thought into it."

Scott Zoback, a spokesman for the Massachusetts Department of Public Health, said, "The administration is in the process of revamping a poorly functioning medical marijuana program it inherited in order to best serve patients safely and ensure the system is living up to the law passed by Massachusetts voters."

According to projections in a report released March 1, the fund that operates the medical marijuana program is expected to take in $1.74 million this fiscal year, which includes a surplus from last year. The money comes primarily from registration and renewal fees from dispensaries and patients. Dispensaries must pay $50,000 a year to operate, while patients pay $50 annually.

Expenses, however, are expected to be $2.9 million, with the bulk of that going to information technology and staff salaries.
Absolutely unreal. If you ever want a perfect example of how horribly run Taxachusetts is, look no further than this disaster. While all the other states that have legalized medical marijuana are raking in millions of dollars hand over fist, Massachusetts is somehow managing to LOSE money. Our state is so inept that it can't even make money in the drug business.
As horribly as Massachusetts has botched this monetarily, the lost revenue pales in comparison to how badly they have failed the citizens of this state. We passed medical marijuana in 2012 by a margin of 63% for and 37% against. In a general election that is a LANDSLIDE. It is now 2015 and there is still not one single medical marijuana dispensary open, yet there are thousands of patients that have been paying the state for their med cards for years. I repeat, sick people are paying the state their hard earned money to register in a medical marijuana program that provides NO MARIJUANA.
Whether you are for or against medical marijuana you simply can't over look the systemic failure of our representatives to actually implement the will of the people. When the people vote for something, pay for it, and have failed to get it three years later, democracy is broken, plain and simple.
P.S. The woman in charge of this entire program until very recently now runs Cape Cod Healthcare. Sleep well.
Facebook: The Real Cape
Twitter: Hippie - Insane Tony
More Articles From The Real Cape: