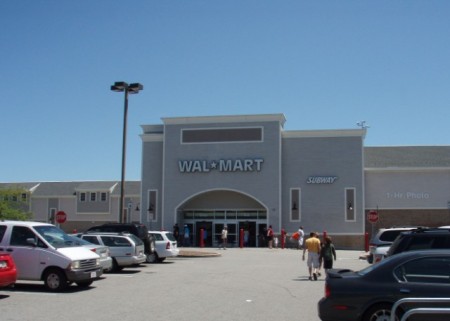 CapeNews.net – Falmouth police are searching for a victim and suspect in a reported assault that occurred on Thursday afternoon, February 5, outside the Walmart on Teaticket Highway.

Police responded to the scene after receiving a call from a witness just after 2 PM. The witness reported seeing a white male in his 20s approach a woman who was exiting the store. The man asked the woman for change and when she refused the man pulled out a knife, the witness said. The woman handed over change after being threatened and escaped, the witness said.
These Cape Cod criminals just keep getting dumber and dumber. How many times do I need to tell these derelicts that armed robbery is armed robbery no matter where you do it? If you are taking the risk, you might as well set your sights a little higher. Mugging a woman at knife point for change outside of Wal Mart is like being the McDonald's fry cook of criminals.
Bro, do us a favor and at least move up to demanding dollars outside Best Buy will ya? This penny ante bullshit is getting embarrassing.
Facebook: The Real Cape
Twitter: Hippie - Insane Tony
More Articles From The Real Cape: