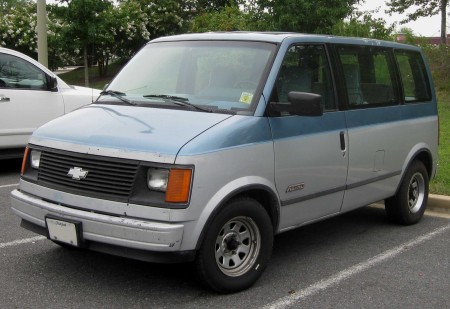 CapeCodOnline.com – A Quincy man was found guilty Tuesday in Barnstable District Court of smoking crack while driving a minivan with stolen plates last summer on Route 6.

At around 1 a.m. June 5, police tried to pull over David Kimball, 33, on Route 6 westbound after a search revealed the plates on his Dodge Caravan were stolen, according to a police report. Kimball sped up, only stopping when the minivan drove over tire-deflation devices set up by police, according to the report. Kimball then fled the car and ran behind a house at 1067 Sandwich Road, where he was arrested.

Kimball told police he fled because he had a revoked license and because he was smoking crack when officers began to follow him. Kimball had purchased a $40 bag of crack in Hyannis before the police chase, according to the report.
When it rains it pours! I was just thinking that we haven't had much action in the Cape Criminal department lately and we wake up to a couple of gems this morning. They come in threes so I fully expect another sometime today. For now let's get to Cracky McGee.
This story is such a cliche it hurts. If you are driving down rte. 6 in Hyannis smoking crack, there is a 100% chance that you are in a minivan right? And if so, there is a 200% chance the minivan has stolen plates on it. Even the $40 bag of crack is a cliche. It's ALWAYS a $4o bag of crack. You never read about the guy running from the cops after a minivan chase that gets caught with a $180 bag of crack. Nope, it's $40 every. single. time.
I think David Kimball's biggest crime here is his predictability. Smoking a $40 bag of crack in Hyannis, on rte. 6, in a minivan, with stolen plates, and then running from police? So 5 years ago.
Boooorrrriiiinngggg!
Let's see you smoke a $180 bag of crack, in Chatham, on rte. 28, in a late model sedan, that is registered and inspected, and then deal with the police in a level headed fashion. THEN we'll have something to talk about.
Facebook: The Real Cape
Twitter: Hippie - Insane Tony