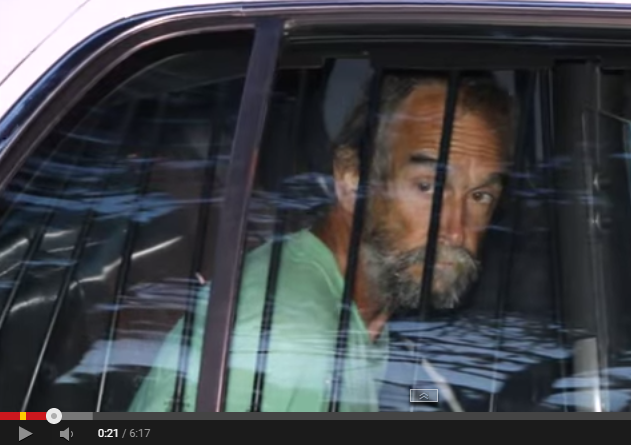 HyannisNews.com – At about 8:17PM, Barnstable Police responded to the President John F. Kennedy Memorial on Ocean Street for a report of a man swimming around naked in the water fountain.

According to a source, the man hung all his clothing on the rails that encircle the fountain pool and then jumped in, wading around in front of tourists and families of all ages.

A family with 7 and 9-year-old children were just out for a bike ride when they saw the naked man. They didn't appreciate the sight and contacted police.

Police arrived and swiftly arrested the man.
I've got mixed feelings about this. On the one hand nobody likes having dirty bums hanging out all over downtown Hyannis right? Sure, they are people too and they deserve compassion and all that jazz, but the bottom line is that they just aren't good for business, right?
Well maybe we should block times where they get to use public fountains to wash up. Block the area off, dump some extra bleach in there and let 'em at it. Of course it won't do anything to actually help the situation, but at least Hyannis will have the cleanest bums around. Tourists will be like, damn that place was so nice that even the homeless people are clean as a whistle!
At the very least you can hardly blame the dude for taking a dip, look at this place, that's gotta look like Water Wizz to a bum.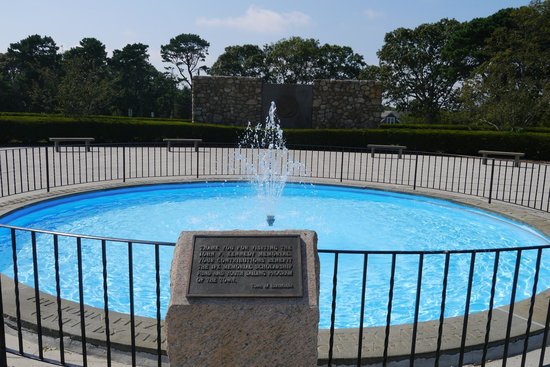 On the other hand? Children. We don't need little Billy and Cindy stumbling upon Oscar the Grouch and Ashy Larry playing Marco Polo in their birthday suits if you know what I mean. I guess we'll just have to get used to the stench of the dude waiting in line in front of us to buy a pack of Basic cigarettes and a fifteen cent scratch ticket at the convenience store. Stupid kids ruin everything.
Facebook: The Real Cape
Twitter: Hippie - Insane Tony
More Articles From The Real Cape: