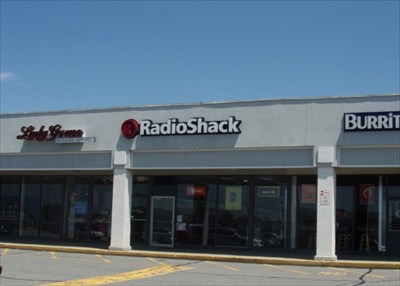 CCT – The Radio Shack stores in Hyannis at Cape Town Plaza and the Cape Cod Mall will close by March 31st according to bankruptcy court documents filed by the retailer on Thursday. The Plymouth store is slated to close by February 28th.

Locations in Orleans, Falmouth, South Yarmouth, South Dennis and East Wareham are not on the bankruptcy closing list. A New York Times story published on February 5th stated that Sprint and hedge fund Standard General agreed to buy 1,500 to 2,400 of Radio Shack's 4,000 company-owned US stores.
Oh no! Where are people in Hyannis supposed to go when they need a piece of crap clock radio, calculator, or some walkie talkies? Seriously though, Radio Shack going out of business is the least surprising news I've heard since we found out the old dude from Duck Dynasty doesn't like the gays.
Radio Shack became irrelevant right about the time that Texas Instruments stopped making the Speak and Spell. They've only survived since then by selling 200 million cable splitters and 2 billion feet of coaxial cable per year to people adding illegal TV's in their bedrooms.
P.S. And a few hundred rabbit ears to grandma's who wouldn't give up the old Zenith.
Facebook: The Real Cape
Twitter: Hippie - Insane Tony