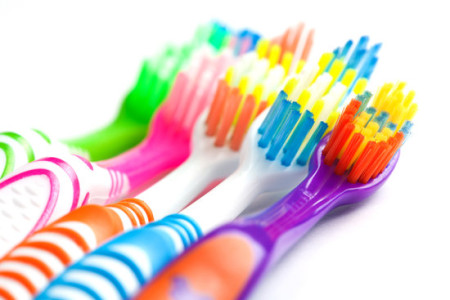 BP – Did you know that many kids don't own a toothbrush and must share one with family members? That nearly 33 percent of Barnstable County's households have limited or no access to affordable dental care? The Cooperative Bank of Cape Cod has partnered with Harbor Community Health Center in Hyannis for the Great Brush Out. During February, the bank's branches will collect toothbrushes that will then be distributed to school nurses, social service agencies and food pantries across the Cape. For more info click here.
A toothbrush drive? There are kids on Cape Cod that don't have a toothbrush? I don't know if I believe that, it's an unbelievable statement. I believe the dental care part, but where are these kids on Cape Cod with no toothbrush? Is that why Cape kids are so ornery these days, because they got all them teeth and no toothbrush?
This may sound harsh, but if you have kids and you make them share a toothbrush, they should be taken away from you immediately. What's a basic toothbrush cost, $2? Buy one less box of Fruity Pebbles this week and get your kid a fucking toothbrush. Collect 40 empty cans, bring them to the redemption center, and get your kid a fucking toothbrush. Go stand on a street corner playing a kazoo with a hat out for change, do whatever you have to do, but go get your kid a fucking toothbrush.
There should be a test before you can have kids. We can start small and have one question on it…
1. Would you be able to secure a toothbrush in the next 2 hours if need be?
If you answer no, then no kid for you. Come back in one year and try again.
Facebook: The Real Cape
Twitter: Hippie - Insane Tony