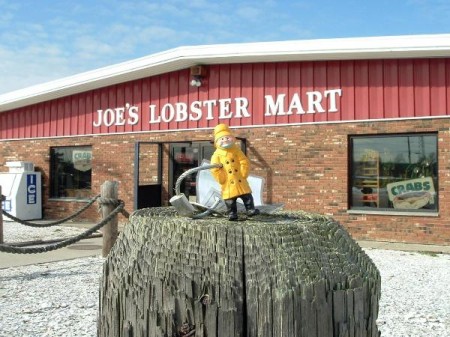 Capenews.net – Joseph A. Vaudo, who lost his seat on the Sandwich Planning Board following a guilty plea in a criminal stolen oyster case, has returned to that board.

Mr. Vaudo, who lives on Route 6A, won a three-year term on the board with 38 write-in ballots in the Thursday, May 7, town election, according to the town clerk's office.
Tough couple of days for Sandwich. You've got a couple of lunatics pressing criminal charges against a non-profit garden and now we find out they just elected a guy that screwed over an entire industry and the people of Sandwich to a three year term on their planning board? Yikes.
Pretty slick move by Joe on this one. Don't put your name on the ballot so people can't vote against you, but have all your friends and family write you in. Genius. Maybe it's time to re think write in ballots, it's pretty sneaky to not let anyone know you are even trying to get elected, I bet people would have shown up just to vote against him had they known. The greatest trick the devil pulled was convincing the world he didn't exist.
Sorry Sandwich, but you got fleeced.
Facebook: The Real Cape
Twitter: Hippie - Insane Tony