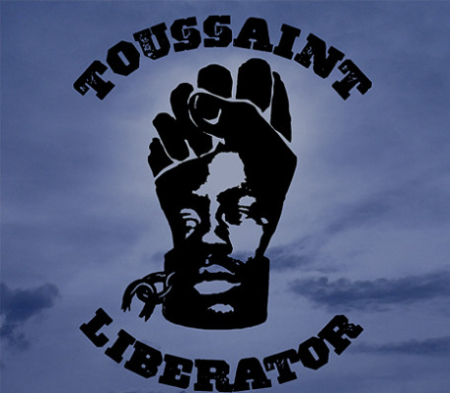 If you take Mr. Nice Guy, Scarface and Brian from the movie Half Baked and put the three of them in a mixing bowl and mix on high for 2 minutes what would you get? The answer is Dub Apocalypse & Toussaint the Liberator. Dub has been a regular visitor to the Cape in all four seasons for the last few years. Toussaint is one of those musicians that seems to have collaborated with what seems like every band in the world.
Dub Apocalypse
is based out of Beantown and is an all star and ever evolving cast of some of Bostons best musicians. Led by drummer Tommy Benedetti (John Browns Body) and Johnny Trama (Nate Wilson Group) on guitar, they play an impressive array of original dub reggae instrumentals, with wild improvisation and Benedetti's dirty break beats, this band never disappoints. The band is often joined by Benedetti's band mate in John Browns Body Nate Edgar on bass. The ultra talented, legendary ladies man Timo Shanko (G-Love) is another key member of the band. Whether he is filling in for Edgar on bass or joining him on Saxophone, Shanko's stage presence is undeniable. Aaron Bellamy (Nephrok! All-stars) is another pro on the bass who moonlights for the band from time to time.
Toussaint's vocal versatility will captivate any unsuspecting listener and deliver his proud message straight to the heart. Toussaint is a dynamic independent artist with a powerful voice, a serious message, and undeniable talent. Whether performing on stage or working with youth groups, Toussaint is steady in his mission to build a community of music lovers ready for change. In 2006, after five years of making a name for himself and carving out his niche in the Boston, Massachusetts music scene, Toussaint joined forces with the band Soulive. On 4/20/12 he released "Where I Lead" and it is a throwback analog reggae album produced jointly between I Dwell and Gatorwood Productions. It features cameos from reggae legends Mikey General and Kulcha Knox Dixon. And in a different vein "Dear Mama Earth", a modernly smooth soul-reggae sound with an environmental message created with young powerhouse producer Brian McKenna from NYC was also released in 2012.
If you want your reggae booty to get movin head to The Beach House in North Falmouth on Saturday 4/5. If you have a friend with their medical card be sure to call him/her up and see if their irie ass needs a ride.
Facebook: The Real Cape
Twitter: Hippie - Insane Tony