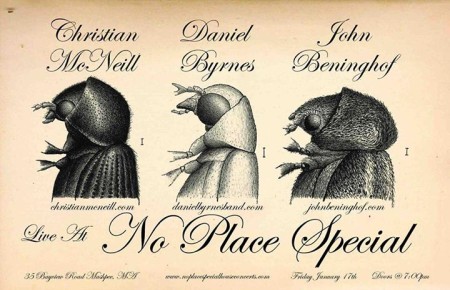 We all know that even on Friday's it can be a drag finding something meaningful to do on The Cape in the winter. Well this Friday you could go to your same usual spot, or you can enjoy some live local music and donate to a wonderful cause. The place I am talking about is known as "No Place Special" in Mashpee.
The owners Rick and Sue Furlani have been a staple on the live music scene here on Cape Cod since before the casino was on the fun police radar. For years you would see them with their two daughters Elizabeth and Emily. A few years ago the two girls passed and became Rick and Sue's angels and they hold these concerts in hopes of turning NPS into a retreat center for families and caregivers of terminal children.
So get off your ass and make it over to the 'Shpee to support these two music loving dance machines. The esteemed John Beninghof, Daniel Byrnes , and Christian McNeill will be there rocking the house.
Visit the No Place Special Facebook Page
P.S If you need anymore convincing watch this Video. Get out and see and support live music!
Facebook: The Real Cape
Twitter: Hippie - Insane Tony
More Articles From The Real Cape: