In my book if you can go by one letter for your last name you are doing something right. This is what Jim Decatur, known to fans as Jimmy D, can do because he's been doing live music right for a long time.
He has played almost everywhere a musician here on the Cape can play from bars to private parties to his most recent gig at the PAL building for Homeless for the Holidays with the Falmouth Fire Dept. He has also played the main stage at the Naukabout music festival.
Jimmy D will get ya head bobbin with his wide arrange of songs from a healthy dose of originals with a few covers thrown in the mix. Seems that everywhere I look I see Jimmy D playing somewhere new or an old favorite spot. This homegrown talent from Bourne also is not afraid of traveling over those structures connecting us to the main land.
On December 27th he is taking such an excersion to play at The Toad in Cambridge with Dan Byrnes. So all of our readers out there in the Beantown area go out and support these two guitar bandits. The next night he's back  to the mother land at The Trowbridge Tavern. Then on New Years Day keep the party rollin' at The Beach House when he rocks the shit out of that place to celebrate another  year of greatness here on the Cape.
Can't catch any of those shows? Keep your eyes peeled for shows coming up at The Bog restaurant in Bourne and make sure you go out and see the man that has rocked  live music so hard for so many years that he doesn't need a last name and see Jimmy D.
Want to see a band featured? Hit up Insane Tony on Twitter or email him at insanetony@therealcape.com.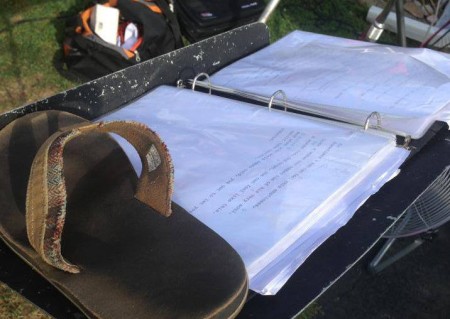 Facebook: The Real Cape
Twitter: Hippie - Insane Tony
More Articles From The Real Cape: