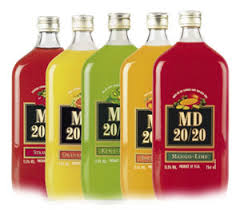 CapeCodOnline.com – A Hyannis man pleaded not guilty Monday in Barnstable District Court to an assault charge stemming from a botched shoplifting attempt at a liquor store Friday.

Jacob Williams, 25, was spotted Friday afternoon on a security camera at the Luke's Super Liquor store on Barnstable Road putting two bottles of liquor in his jacket, according to a police report filed in court.

When store employees stopped him he gave them his identification but then ran out of the store, according to the report. One of the employees caught up with him and during the struggle Williams allegedly pulled a knife and escaped again, according to the report.

When the employee caught up with him again Williams again pulled out the knife, but another employee arrived on the scene and held him in a bear hug, according to the report.
Listen, I value a bottle of booze just as much as any degenerate on Cape Cod in February, but these two clerks have to know when to let it go. You are working in a store stocked with liquor, a couple of bottles just aren't worth getting shanked over.
I understand that hero instincts kick in at first and you naturally want to chase someone who robs you, but as soon as the blade comes out it's game over. If this is me I walk back to the store, open up a bottle of whiskey and start drinking heavily as a pre-emptive strike against post traumatic stress disorder.
I'm not saying the dude who put this guy in a bear hug isn't a hero. I'm sure his boss is going to give him the good parking spot for at least a month for saving those two bottles of booze. What I am saying is that a few bottles of Mad Dog 20/20 just aren't worth getting stabbed over. That parking spot isn't going to help when you are lying in a hospital bed getting your face stitched up while a nurse injects you with the first round of Hep C antibiotics.
Facebook: The Real Cape
Twitter: Hippie - Insane Tony
More Articles From The Real Cape: