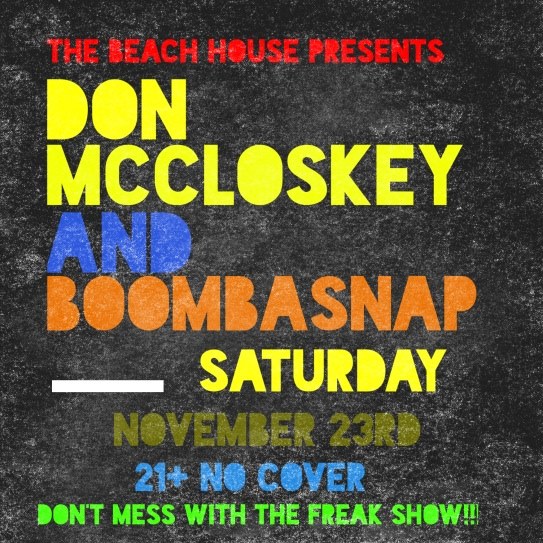 Insane Tony here again with the local music lunch hour. Our musician today is not technically from here but he is definitely an honorary local and calls The Cape his home away from home. Many of us here on the peninsula have (got drunk) watched Don McCloskey scream into his megaphone perched atop his speakers singing his songs.
Don has earned his Cape Cod stripes at The Lost Dog in Orleans and The Beach House in North Falmouth. Known to many of us as Big D, this Philadelphia native collaborates with the likes of G-Love, Chuck Treece (Bad Brains), and Tom Spiker (Medeski, Martin and Wood).
Don blends folk, hip-hop, rock, punk, rock, and spoken word. All 3 of his compact discs are "dont press skip" from start to finish. Return of The Freak Emcee, Bombs Over Bristol, and Mr. Novacaine are a few of my personal favorites. Don will be tearing things up here on the man made island this Saturday with local favorites Boombasnap at The Beach House in North Falmouth. This is a must see show for anyone on The Cape that loves live music. (Beach House Facebook and Website)
You DO NOT want to miss this one man party rockin' non stop on his Fockin Glockenspiel. (Big D's Facebook)
.
Facebook: The Real Cape
Twitter: Hippie - Insane Tony
More Articles From The Real Cape: