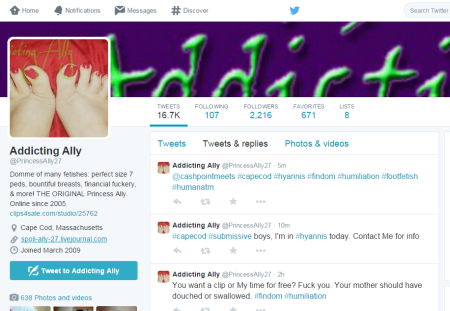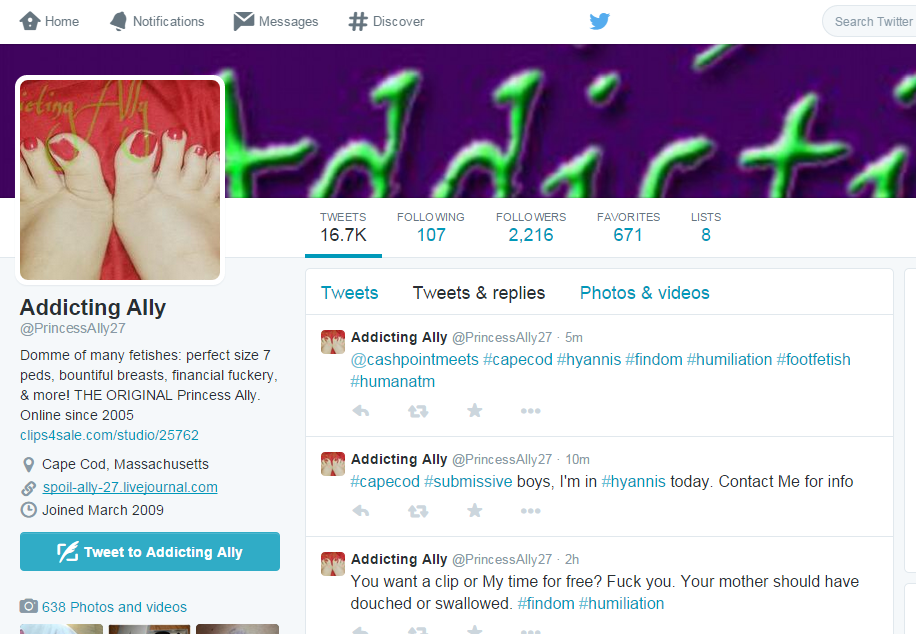 So during my daily #capecod search of Twitter I came across this lovely lady and just figured she was a hooker, but then I looked closely and realized she is something called a "findom". Well, I'm a curious type so I needed to know what the hell that is,  and I found this…
A combination of 2 words: financial domination. Financial domination is a very real fetish involving a submissive being "forced" to give money to the Dominant. Terms like money slave, paypig, moneypig, walletslave, wallet rape are all part of the play involved in this type of Domination and submission.
Hold the phones here for a second, this woman specializes in humiliating, dominating, and financially fucking men? That's a "findom"? I thought the word for that was "Kardashian".
Anyway, if any of you guys feel like getting humiliated and having your wallet raped in Hyannis today, you're in luck, but if you are expecting a freebie Addicting Ally wants you to know that your mother should have swallowed. She seems like a real sweetheart.
Facebook: The Real Cape
Twitter: Hippie - Insane Tony
More Articles From The Real Cape: