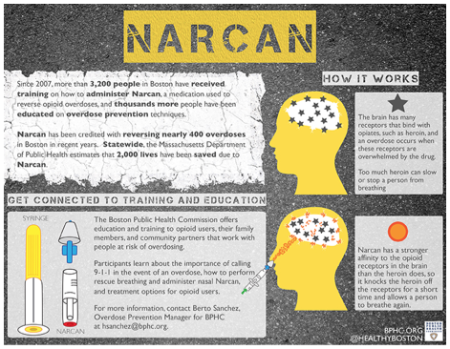 CCT – An alleged heroin dealer was arrested early Wednesday morning following his second overdose at a Yarmouth motel in a week. According to a Yarmouth police release, officers were dispatched to the Bayside Resort at 225 Roue 28 in West Yarmouth for an unresponsive male. Upon arrival, officers revived the man by using the opioid-reversing drug Narcan.

The man was identified as 50-year-old Edward M. Matz III of 25 Water Street, Apt. 2 in Milford, MA. Matz was transported to Cape Cod Hospital following the incident. This would be the second time Matz was revived during a heroin overdose in one week, police said. Earlier in the week, officers responded to the Ambassador Inn on Route 28 in South Yarmouth where Matz was also given Narcan following an overdose.
This is probably going to cause an uproar, but this is the problem with police carrying Narcan. If there is one consistency with addicts it's that if you give them an inch they take 300 miles. Police carrying Narcan will give addicts a sense of entitlement to it, it's like a safety net that they will eventually begin to rely on. They know that if they happen to OD they get a do over, it's like Groundhog day for addicts.
Deep down the cops can't be happy about this added weight on their shoulders. When a cop responds to a scene they rely on their training and their instinct is to secure the area, make sure there is no public threat, they can't properly do that if they are playing EMT. We don't give paramedics handcuffs and guns, why do we give police Narcan? Saving lives is great and all, but this is going to cause problems, mark my words.
At some point, addicts are going to get so used to cops saving their lives that they will look at it as a right. Eventually a police officer is going to have to make a choice, save a person that OD'd or do the job he is trained to do and be cop and someone will die. Then some family member blinded by grief is going to sue. At some point police are going to be held responsible for medical treatment and sued over something they weren't meant to do in the first place that is way outside of the scope of their job description. The possibility of this will eventually hinder their ability to do their job and put their life at risk. It's not right for us to put them in that position.
Cue the comments calling me a heartless bastard…
P.S. Before you get all pissy saying this guy has a disease and is a victim, take a look at this…
"Looking into Matz's criminal history, police discovered 142 prior criminal charges in Massachusetts, several of which were felony drug dealing charges. Based on these findings, officers searched Matz's room at the Bayside Resort where they seized 29 knotted, corner-cut baggies each containing heroin."
So should a police officer be more worried about reviving this guy, or if there's another dude in the bathroom with a machine gun?
P.S. Just wanted to remind everyone that compassion for drug addicts and the opinion that police should be police and medics should be medics can both exist in a person at the same time.
Facebook: The Real Cape
Twitter: Hippie - Insane Tony
More Articles From The Real Cape: