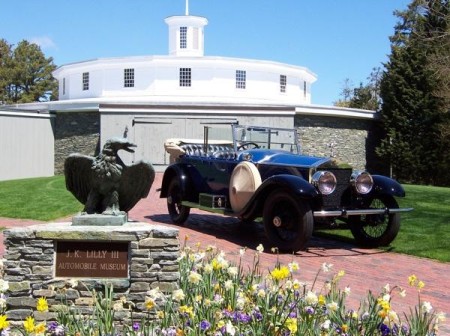 CapeCodOnine.com – George Brennan – The Zoning Board of Appeals upheld a building permit for an aerial adventure park at Heritage Museums & Gardens.

The unanimous vote took neighbors by surprise; many of them had already cleared out of the meeting room.

"I really wish you had read the materials," neighbor Judy Stainbrook said after the vote.

Board members said the neighbors failed to make their case, though alternate member David Schrader said he was "a little bothered by the issue of trust."

But Chairman James Killion said Heritage officials had made the case that the zip lines and rope bridges would be part of an overall educational component.
I love the smell of zip lines in the morning, smells like… victory!
Unfortunately I have a sneaking suspicion we haven't heard the last of The Fun Police on this one. It's fairly obvious that their hatred of children runs as deep as a jagged canyon cutting through the cliffs of juvenile joy. They have made it clear that they will stop at nothing to keep the "riff raff" out of the neighborhood that they "pay a fortune" to live in.
The Fun Police will not go gently into that good night until they have convinced us all that zip lines are closely associated with gang activity. That adventure parks are havens for heroin dealers who will jump at the chance to leave the streets and set up shop next to an antique car collection and sprawling gardens.
The Fun Police may have lost this battle, but we must not relax for a moment. The war against this army is like Whack-A-Mole, when you beat one down, there are many more just waiting to pop up. So all of you, the silent majority of rational independent thinkers, have a beer or 17 tonight in victory, but do so knowing that the fight is not over, in fact… it has only just begun.
P.S. T-Minus 11 days until the release of a study linking zip lines to brain tumors.
P.P.S. Just the fact that the headline for this post even makes sense shows how ridiculous the fun police situation is on Cape Cod.
Facebook: The Real Cape
Twitter: Hippie - Insane Tony