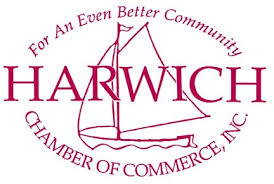 HARWICH — When you hear the name "Harwich," what thought comes to mind? The chamber of commerce wants the answer to that question to be a positive one and is taking steps to ensure that is the case.

The chamber has entered into a contract with North Star Destination Strategies, a Nashville-based company which helps communities retain a positive image through branding. Over the past eight months, community leaders and the chamber have been soliciting input that will assist in branding Harwich.

The branding process could take up to a year. The contract with North Star Destination Strategies carries a $42,000 price tag. The town is helping fund the project through an increased chamber of commerce appropriation for promoting Harwich in the annual town meetinglast year. That appropriation went from $22,000 to $35,000.
How did not one person involved see how awful this idea is? Do I even need to point out the ridiculous irony here? The Harwich Chamber of Commerce, an organization whose sole purpose in this world is to promote local businesses and be a champion for the local economy of Harwich, hired a NASHVILLE company to establish their brand and essentially tell Harwich what it means to be Harwich?! Get the fuck out of here.
You can't get any less Real Cape than this move, this is Fake Cape shit. $42,000 of Cape Cod money is now in Ten ah god damn see? Hey Harwich Chamber of Commerce get off my peninsula with this crap. You want some branding? Put this in your pamphlet…
Harwich. The Idaho of Cape Cod… nobody knows where the fuck it is!
P.S. We love you, people of Harwich, just kidding about the Idaho thing, just pointing out how much your Chamber of Commerce sucks.
Facebook: The Real Cape
Twitter: Hippie - Insane Tony
More Articles From The Real Cape: