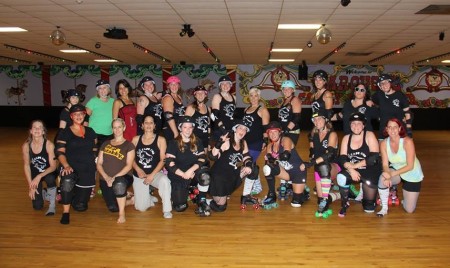 In this post about The Cape Cod Roller Derby a while back we wrote this…
This is a promise to our readers. Now that we know about this we will do everything in our power to get to a derby ASAP and write up a proper review. Until then keep up with these gals on their website or Facebook Page.
Well that day has come folks, and tonight we roll. Derby style. We are bringing the whole crew, some armed with skates and some armed with cameras. There is absolutely no telling what will happen, but we know this, there will be video proof. Insane Tony on roller skates? Insane Tony on roller skates.
Have a good weekend everyone, and speaking of video… Encore!
Facebook: The Real Cape
Twitter: Hippie - Insane Tony
More Articles From The Real Cape: