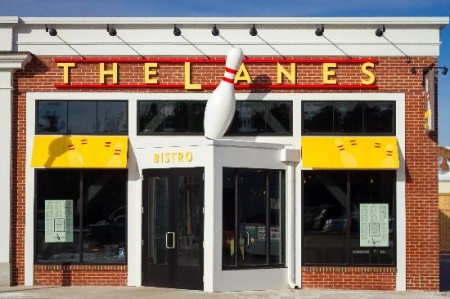 Capenews.net – Geoff Spillane – In September, Windchime residents presented the board with a petition signed by 50 residents requesting that The Lanes Bowl & Bistro at Mashpee Commons move its musical entertainment indoors. Residents complained that the music from the establishment's outdoor patio drifted into their neighborhood, keeping them awake three nights per week until the wee hours of the morning. Windchime is on Great Neck Road South, approximately a half-mile east of The Lanes.
It's Friday, we are all tired from the Holidays and I don't know if I even have the energy to point out how ridiculous it is to complain about music emanating from a giant outdoor congregation of commercial property. I am too tired to say that people like this are ruining Cape Cod, not just for us, but for future generations as well. It's too exhausting to even mention how if younger people don't have fun here they will never develop the memories or attachments that will keep them coming here in the future and The Cape will just get older and die.
That said, I will never be too tired to point out the irony of a bunch of people who live in a place called Windchime, one of the most notoriously annoying outdoor noisemakers in existence, complaining about outdoor noise. Shit like that puts a bounce in my step.
Facebook: The Real Cape
Twitter: Hippie - Insane Tony
More Articles From The Real Cape: