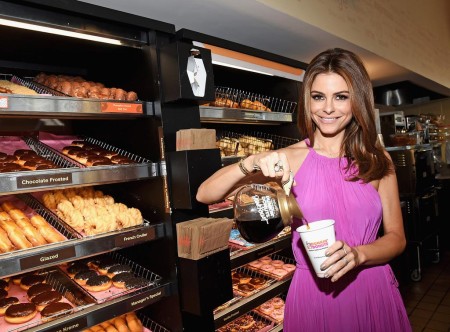 Dunkin' – Happy National Coffee Day! We're excited to celebrate one of our favorite holidays with a great offer around our new Rainforest Alliance Certified™ Dark Roast coffee and a bold, yet smooth contest! Today, in participating Dunkin' Donuts restaurants nationwide and while supplies last, guests can receive a free medium cup of our NEW hot Dark Roast coffee.
Sweet, free cof… wait a second… Dark Roast?! Oh screw you Dunkin Donuts, don't be pawning off your new frou-frous bullshit on National Coffee Day. If we wanted crappy burnt dark coffee we'd go to Starbuck's.
P.S. Unless Maria is pouring mine, then I'd take a cup of urine.
Facebook: The Real Cape
Twitter: Hippie - Insane Tony
More Articles From The Real Cape: