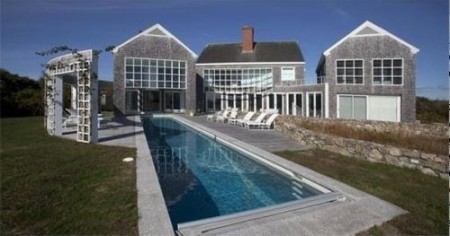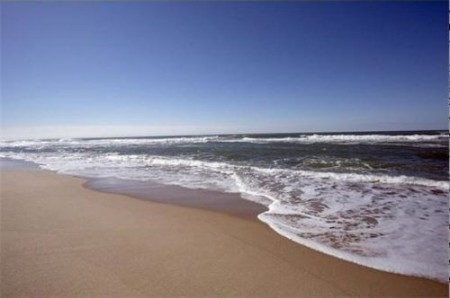 Capecod.curbed.com – Oddly, the West Tisbury estate with the most expensive asking price on Martha's Vineyard in Massachusetts has yet to lure in a buyer. Hence, the PriceChopper has sharpened its blade and headed out to the Vineyard.

Apparently, the not-so-humble spread was chopped earlier in the month, but somehow, the significant slice managed to escape our attention. Since it's never too late to discuss a potential nominee for the PriceChopper Hall of Fame, here goes: the listing first hit the market as a 266-acre potential compound back in July 2012 with a rather hefty $92,000,000 asking price. One year later, the seller, one-time hospital magnate Gerald DeBlois, decided to throw his contemporary residence plus an additional 48-acres into the deal,raising the ask to an epic $118,000,000.
We have come across some sweet spots to turn into the new Real Cape headquarters. We wanted the original Shop Therapy building first, then we set out sights on Nobska Light, but I think we've been aiming too low. This property seems to have everything we need.
First things first we will fill up the pool with 4 Loko, and not that new government regulated crap either, I'm talking about the original recipe, full strength stuff that had kids jumping out of windows and shit. Next we need a herd of baby Kobe beef cows to graze in the fields. We will hire a never ending string of bands to play them music, homeless people will give them massages in exchange for booze and we'll make the hippies do all the slaughtering in exchange for their rations of patchouli oil and grilled cheese.
The guest house is where we will install the distillery and brewery so we have a never ending supply of juice. Then we throw up a couple of rave tents on the beach for a never ending dance party and we will have a pretty good starting point I think. Luckily there is already a pond on the property for Insane Tony to bathe in so that's all set. We'll just need to section off an area where we let the kids shoot Piping Plovers with BB guns and it's a wrap.
So now we just need the $108,000,000. We should be able to raise that in a few days with one of those Kickstarter campaigns right? Whaddya you say Cape Cod, who's in?
Facebook: The Real Cape
Twitter: Hippie - Insane Tony