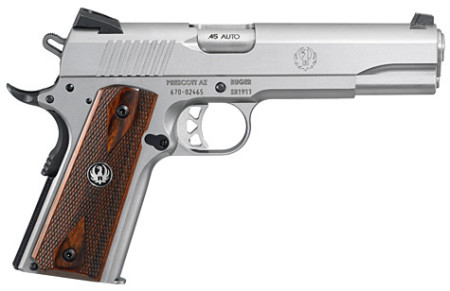 FALMOUTH ­— A 32-year-old Falmouth man was arraigned Monday after police said he was in possession of a semi-automatic handgun without a firearm identification card.

Robert Madigan, of Eric Clauson Lane, was arrested Saturday and later released on $2,500 bail.

Earlier in the day, police said, Madigan called friends and said he had something to show them at his house.

Madigan allegedly pulled a black semi-automatic handgun out of his pants and described it as a Ruger, telling his visitors he had more of the guns and was interested in selling them for "$250 a pop," police said.
I just want to give this dude a quick piece of advice and I'm gonna make it short and sweet. If you invite your friends over in the morning to show them your sweet new Ruger and you end up in jail on weapons charges before lunch is ready? I think it's time to think about getting some different friends.
I guess it's true what they say, you really find out who your real friends are when you're selling unregistered firearms.
Facebook: The Real Cape
Twitter: Hippie - Insane Tony
More Articles From The Real Cape: