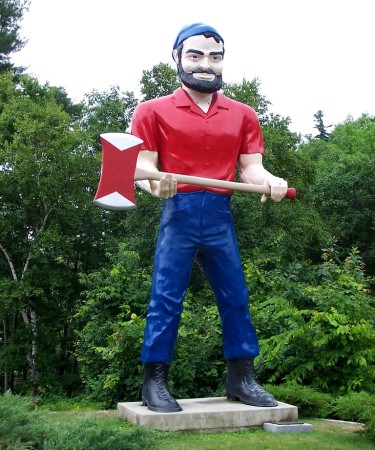 CapeCodOnline.com – FALMOUTH — A 33-year-old Falmouth man pleaded not guilty to a charge of assault and battery with a dangerous weapon at his arraignment in Falmouth District Court on Wednesday.

Dana O'Keefe, of Braeside Road, allegedly threatened to kill a man with an ax, records show. The dispute was allegedly over a girlfriend.
Hey Falmouth, chill out. It seems like every story about whacked out Cape Cod criminals lately is coming out of there. It's like Falmouth is trying to take Hy-Town's crown as the ghetto of the peninsula. You've got dudes slanging guns, chicks sucking on Reddi Whip cans in supermarkets and now Paul Bunyon here is avenging his girlfriend's honor with an ax?
What happened to the good old days when Hyannis was where the lunatics roamed and Falmouth was just known as that cute little place that discovered the Titanic and sues itself because its windmills cause AIDS?
Facebook: The Real Cape
Twitter: Hippie - Insane Tony