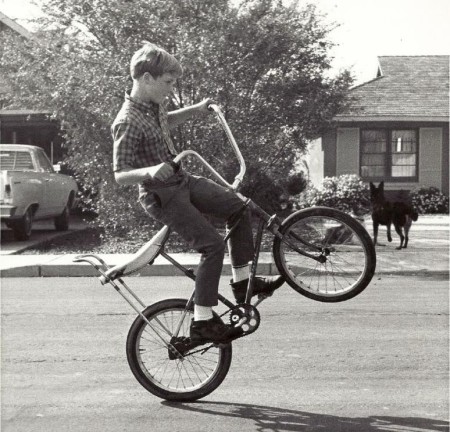 FALMOUTH — After ignoring officers' requests that he stop doing wheelies on his bicycle in Main Street traffic Friday, a Falmouth man was arrested and charged with disorderly conduct and marijuana possession, police said.

Dude Guy, 22, of Palmer Avenue, was released on his own recognizance Monday after pleading not guilty to those charges, along with a pair of bicycle violations, in Falmouth District Court.

Around 11:45 a.m. Friday, Dude Guy was "riding a wheelie" alongside heavy eastbound traffic on Main Street, police said. When an officer tried to get his attention, Dude Guy either ignored him or could not hear him because of the headphones he was wearing, police said. Dude Guy continued doing wheeliew about one-tenth of a mile, from Elm Arch Way to Shore Street, as pedestrians called for officers to stop him, police said. Dude Guy eventually fled the area, police said.

Two hours later, police spotted Dude Guy again and yelled for him to stop. An officer threw his cap at Dude Guy to get his attention, and he responded "nice try" before continuing down Main Street into heavy traffic, police said. Dude Guy told another officer down the road to "tell that officer he needs to relax," police said.

Dude Guy was later arrested with nearly an ounce of marijuana, police said.

He is scheduled to return to court June 12 for a pretrial hearing.
We are going to do something unprecedented here on The Real Cape. We are presenting this article to you with no commentary. We have a huge affinity for both police officers AND 1/10th of a mile long Main St. wheelies that cause pedestrians to freak out. Therefore, we are forced to plead the fifth on this one, but it is funny so we had to post it.
P.S. Yes we changed his name to Dude Guy, we try not to be hypocritical here at The Real Cape.  And really, who among us hasn't done wheelies down Main Street while jamming out to some tunes with an ounce of weed in our pocket? Is that even a crime these days?
Facebook: The Real Cape
Twitter: Hippie - Insane Tony