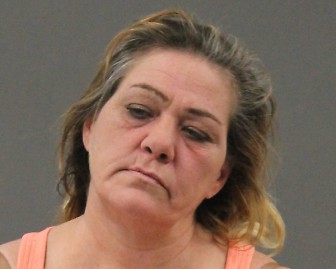 Capecodtoday.com – A Hyannis woman spent Christmas in jail after being accused of stealing Toys for Tots donations meant for her neighbors' children. According to a Barnstable police release, officers were called to Hinckley Road around 9:15 p.m. on Christmas Eve where two people told them their neighbor, 49-year-old Janice Tully, stole presents intended for their children.

According to police, the pair said Tully gave them a ride to the Barnstable Police Station, then Independence House, to pick up toys for their five children. The officers were told that after putting the toys in her trunk, Tully abruptly left Independence House alone, telling her two neighbors that she would catch up with them later.
I had to triple check this story to make sure it wasn't the same one we already posted. I guess this is a thing now? People go and get toys donated for kids on Christmas and then sell them? Seems legit.
So this is the opposite situation from the previous post. If you are a 0, and you add a willingness to steal toys from needy children on Christmas, then what does that make you? A -37? Did Janice Tully just set a record? I think she did right?
Mark it down, on 12/27/13, Janice Tully was declared to have set a Real Cape record when she was rated a -37. Remember this day folks, this record could stand a long, long time. You may have just witnessed the Wilt Chamberlain 100 pt. game of nasty Cape bitches.
Facebook: The Real Cape
Twitter: Hippie - Insane Tony
More Articles From The Real Cape: