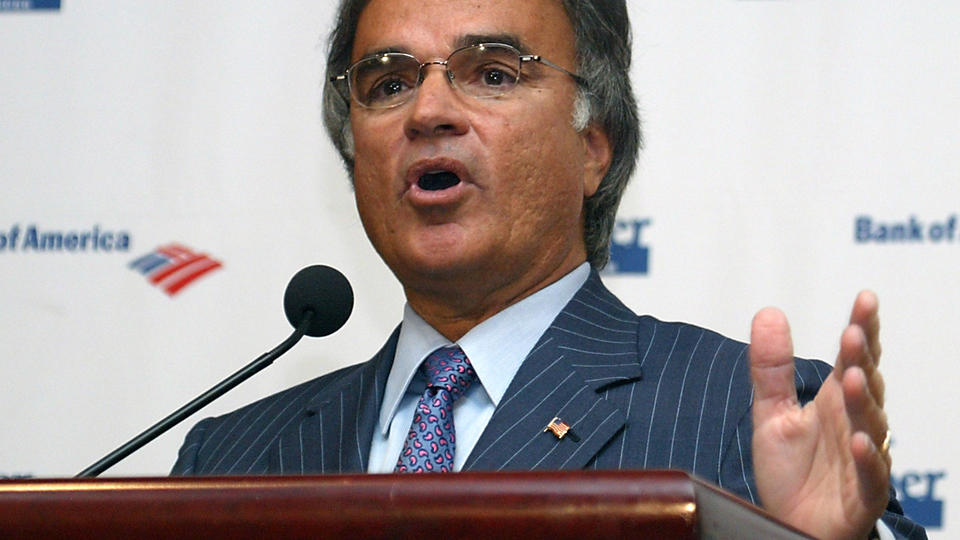 CapeCodOnline.com – BARNSTABLE – Former owner of a chain of Cape Cod convenience stores and two-time gubernatorial candidate Christy Mihos reached an agreement with prosecutors in Barnstable District Court today on probation conditions that will settle an assault and battery charge against him based on accusations he shoved his then-wife to the ground three years ago.

As part of a series of eight pretrial probation conditions agreed to by Mihos and the Suffolk County District Attorney's Office, which prosecuted the case, Mihos must stay away from his ex-wife, not abuse her, complete a mental health evaluation and any treatment if necessary, report to probation and not speak about the case publicly unless she or her lawyer does so.
Well the crash is complete, Christy has officially gone from Millionaire entrepreneur and political powerhouse to Cape Cod Criminal. In honor of this achievement we are going back in time to one of our first posts here at The Real Cape. The following post is from November 10, 2013…
It seems that Christy Mihos of Cape Cod convenience store fame has seen better days. It's the old triple whammy for the former gubernatorial candidate: bankruptcy, divorce and porn stars… wait what? Maybe this isn't a story of the mighty falling, maybe Christy Mihos is a rock star? Here's an excerpt from the article concerning his divorce proceedings:
She accused him of wasting millions of dollars on two doomed campaigns for governor in 2006 and 2010, as well as on strippers, prostitutes and porn stars. The couple filed for divorce March 27, 2012.

According to Andrea Mihos' attorney in the divorce proceedings, her husband blew through $25 million since the sale of his convenience stores in 2009.
Christy you dirty dog! The trifecta! Strippers, prostitutes and porn stars? I bet my man was slapping strippers with Slim Jim's and making it rain scratch tickets at Zachary's.
You get an "atta boy" Christy, but there's one problem. As we learned from Tiger Woods, if you play with strippers, hookers and porn stars, she gets the house, the money and the cars. Here's how the judge divvied up the assets:
"The court's 'final' numbers of approximately $2.8 million to the wife and approximately $1.1 million to the (husband) is a ratio of approximately 72 (percent) of the net assets to the wife and 28 percent of the net assets to the husband," Scandurra wrote.

The judge ordered that Christy Mihos should have use of the couple's condominium in Florida and Andrea Mihos should have use of one of the couple's homes on Great Island, at 63 Smiths Point Road…

…Andrea Mihos gets a Mercedes, a leased BMW, a Land Rover Defender and a Land Rover Discovery, and Christy Mihos gets a Jeep, according to the order.
72 Percent. His wife got 72% of what was left of his fortune. She got the Cape Cod mansion, he got the Florida condo. She got a Mercedes, a BMW and two Land Rovers. Christy got a Jeep. Seems fair.
According to Wikipedia Christy Mihos now says he has $7,000 to his name. He blew through over $25 million. He is the real life Brewster's millions, but instead of inheriting $300 million for pissing through his money, Christy's consolation prize is a Jeep, a condo in Boca and gonorrhea? Only in America!
Facebook: The Real Cape
Twitter: Hippie - Insane Tony