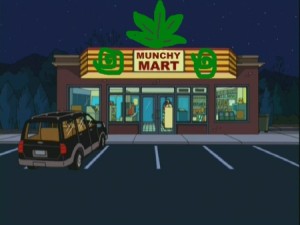 CapeCodOnline.com – Barnstable County's only medical marijuana dispensary could be stocked with product grown over the bridge in an industrial park in Plymouth.

The possible switch in plans by the William Noyes Webster Foundation is being prompted by the need to grow more marijuana than its 10,000-square-foot building on Great Western Road in South Dennis can accommodate.

The Plymouth building would afford the nonprofit organization double the space.

In late June, state health officials carved the list of medical marijuana applicants down from last fall's 100 to a final 11.

The foundation was the only medical marijuana applicant on the Cape and Islands to win state approval to move forward so it's likely the patient base will be considerably larger than the group anticipated when filing its business plan with the state last fall.
Oh hey neat! The one thing that everyone agrees on about medical marijuana is that there is no doubt that it stimulates local economies. How great is it that the big universally inarguable benefit of a pot dispensary is the one thing we won't actually get? Plymouth gets all the manufacturing jobs, the big commercial lease and subsequent taxes. We get the weed…
Wait a minute, what the hell am I saying? Plymouth does all the work and we get all the weed? Forget it, sounds good to me. Carry on William Noyes Webster, best of luck with your foundation!
P.S. 63% of people in Mass voted for this on November 7th, 2012 and there's still not one dispensary open. Democracy in action!
Facebook: The Real Cape
Twitter: Hippie - Insane Tony
More Articles From The Real Cape: