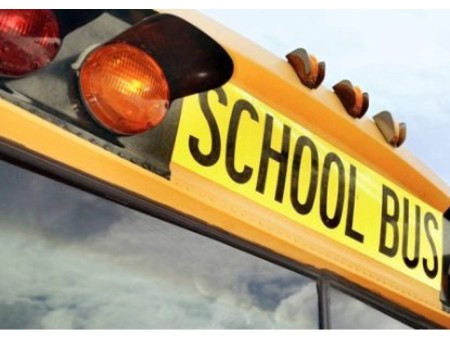 CapeCodTimes.com – A school bus driver arrested Friday evening on a charge of driving under the influence of alcohol, second offense, with students on board the bus, was a recent hire but had passed a background check, according to the bus company president.

Bus driver Everett Redmond, Jr., 62, of Brewster, is also charged with child endangerment while driving under the influence of liquor, state police said. State police stopped the Cape Destinations bus at the Burger King and Mobil parking lot off Exit 6 of Route 6 after a student on the bus called her mother to report erratic driving and the mother then called the state police.

The students were on the way from Cape Cod Regional Technical High School in Harwich.
See what I mean about other Cape schools not being on a level playing field with Sturgis? While the charter school kids are on a CCRTA bus eating caviar off of their solid gold laptops on their way to their ten person classrooms, the tech kids are sitting on the yellow bus getting pelted by empty Fireball shots the boozebag driver is throwing over his shoulder every five minutes.
Let's be honest though, can you really blame this guy? I've driven with two kids in the backseat and that's enough to drive you to drink. I can't even imagine a bus load of the little pricks. It's a wonder that public school buses don't come with a built in mini bar.
The whole reason school buses even exist is because none of us want to deal with getting our own little terrors back and forth from school, it shouldn't be all that surprising when one of the drivers needs a few cocktails to get through the day. All I know is that if I had to drive 30 snot gobblers around all day I'd have an IV of Jack Daniels shooting whiskey straight into the veins in my eyeballs.
Unless of course it was 30 Sturgis kids. Apparently they blow rainbows out of their asses and shoot kindness out of their well adjusted ears because they go to a "public" school that you have to WIN A LOTTERY to get into.
P.S. If you are one of those people that comment that The Real Cape is shoddy "reporting" or bad "journalism" then you should probably just kill yourself now. If you can't tell the difference between actual journalism and the crap we churn out then you aren't gonna do anyone any good… ever.
Facebook: The Real Cape
Twitter: Hippie - Insane Tony