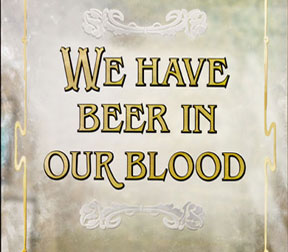 Cape Cod Healthcare's (CCH) July blood drive schedule came with a sweet surprise. During the months of July and August, anyone who donates a pint of blood at one of CCH's designated blood drives will receive a coupon for a free pint of ice cream plus a scoop at any of the three Friendly's locations on Cape.

The program is a partnership between CCH, Friendly's and the Cape Cod Baseball League.

Keeping a proper storage of blood at Cape Cod Hospital and Falmouth Hospital is a challenge, according to Constance Patten, director of the CCHC Blood Center. According to a release from CCH, forty units of blood are required to perform one open-heart surgery. Two hundred such procedures are performed at Cape Cod Hospital each year. One unit of blood only lasts between 35 to 42 days, compounding the challenge.
ICE CREAM!? DAMMIT!
This sounds like a great cause and all that jazz, but let's be honest here, 90% of us read that headline and had a much better idea right? How perfect would a pint of blood for a pint of beer be?
Think about it for a second, just look at the bullet points:
Less blood = Easier to get drunk.
Free beer = Easier to get drunk
Done. Slam dunk. A pint of beer for a pint of blood would be the single most successful blood drive in the history of Cape Cod. Guaranteed.
P.S. Now all day I'll be daydreaming about the Guinness dialysis machine idea I've had for years.
Facebook: The Real Cape
Twitter: Hippie - Insane Tony
More Articles From The Real Cape: