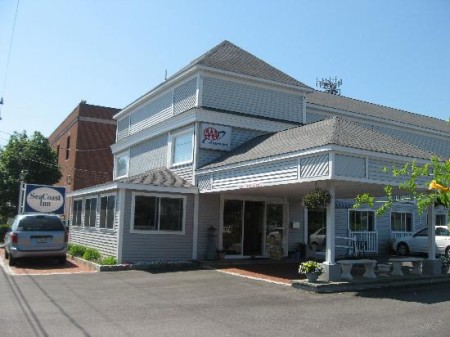 Daily Mail – A small motel in Massachusetts has been named as the best budget hotel in America after receiving top ratings from TripAdvisor travellers.

The Seacoast Inn in Hyannis, where rooms start from just $89 a night, fought off competition from across the country to come out on top in the 2015 Travellers' Choice awards.

The awards were based on millions of reviews left over the past year by holidaymakers on travel website TripAdvisor and took into account quality, service, staff, food and location.
Is #1 good? That's pretty good right?
Cape Cod is continuing it's crawl out of the retirement home cellar and regaining its former elite vacation destination status before our very eyes. You hear that America? $89 a night. Even poor people can afford to frolic on the sandy beaches of The Cape!
P.S. While you're here, make sure to check out the half price apps at Shanghai, I hear they are amazing.
Facebook: The Real Cape
Twitter: Hippie - Insane Tony
More Articles From The Real Cape: