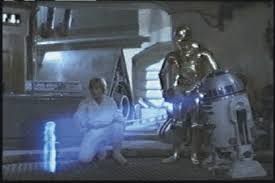 CapeCodOnline.com – The state attorney general has awarded the Cape's largest mental health and substance abuse group $500,000 to provide "telepsychiatry" to patients in Barnstable County.

The two-year grant was awarded to Gosnold on Cape Cod, which provides mental health and substance abuse counseling at several offices from Provincetown to Falmouth.

The grant will provide equipment to allow Cape patients to visit Gosnold offices where they can then "meet" via teleconferencing equipment with Boston University psychiatrists, said Dr. Domenic Ciraulo, chairman of the Department of Psychiatry at the Boston University School of Medicine.
I could have saved everybody a whole ton of money if someone had talked to me about this first. For a mere $100,000 I would have gladly provided equipment that allows Cape patients to "meet" psychiatrists via teleconferencing.
In fact I'm feeling extra generous today so I'll just let the folks at Gosnold in on a little secret that will save them approximately $499,601. Hey guys… go buy a fucking iPad. Apple invented "telepsychiatry" years ago, it's called Face Time.
Facebook: The Real Cape
Twitter: Hippie - Insane Tony