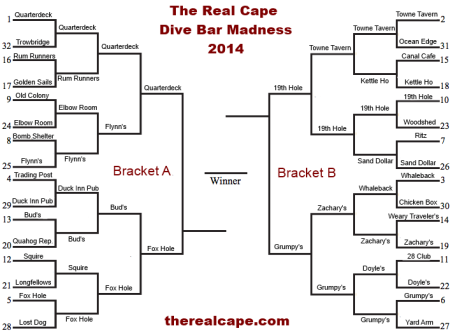 OK folks, the illustrious Fox Hole is absolutely smoking the #1 seed and runaway favorite Hyannis Quarterdeck in matchup #1.
Matchup #2 may be the most heated battle of the entire tournament. With over 5,000 votes cast already, the 19th Hole and Grumpy's are going blow for blow with lead changes every few hours. This is certainly one to keep an eye on.
We will keep voting open until tomorrow at 5 p.m. so be sure to vote and share and help us crown the Kind of Cape Cod Dives!
Facebook: The Real Cape
Twitter: Hippie - Insane Tony