CL – Modular Classrooms (Harwich)

Portable modular 2 section structure consisting of 4 classrooms with hallway access between. Each section is approximately 35'x54′ and each classroom is approximately 21'x32′. Each classroom has a rooftop AC/Heating unit. The estimated age of the structures is 10 years. The AC/Heating units are 7 years old. The modular unit must be disassembled and completely removed from the premises by July 15, 2014. The "Bidder" will be responsible for coordinating and obtaining all necessary permits, all disconnections, the transporting of the structure off site, and any required police detail.
Jeez, I knew that some school districts were having trouble with funding but this is a little much isn't it? Selling the classrooms on Craigslist is a little desperate. I mean how are kids going to learn if they don't even have a building? What are they going to do, open a school for ants?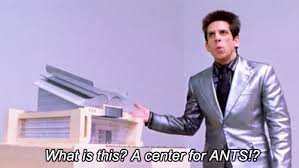 Facebook: The Real Cape
Twitter: Hippie - Insane Tony