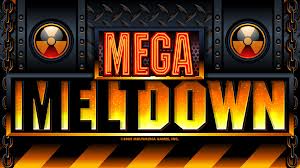 BARNSTABLE – A longtime baby sitter for a Yarmouth family was arraigned Monday on an allegation she bit one of the children in her care…

The couple was working together at a restaurant that night. After the child's father went home to relieve Bologna for the night, the baby sitter told him she "began 'wrestling' with (the boy), and he bit her in an attempt to get away. When he did, Bologna became upset and bit him back on the right bicep," records state.

The woman provided text messages to police between her and Bologna in which the baby sitter apologized for the incident.

Bologna had been baby-sitting for the family for about a year and a half before the alleged incident, usually two to three days per week. The child's parents had never had problems with her before, court records say.
Not knowing the details of this I have to say my initial reaction is to side with the babysitter here. Who among us hasn't dealt with a 4 year old kid that is acting like a massive asshole? The little fuckers just won't listen to reason and sometimes the only way to get them to smarten up is with a taste of their own medicine.
For instance whenever I'm hanging out with a niece or nephew and they start having a meltdown? I just start yelling and crying louder than them. They have no idea what to do, they just clam right up and look at you with a confused and dejected look on their face. That face where they know they've been beat, it's a combination of sadness and anger. Sometimes the only way to out wit a 4 year old is to act like a 2 year old. Even 4 year olds HATE 2 year olds.
P.S. If you are about to email me because you are against adults biting children please refer to this post.
Facebook: The Real Cape
Twitter: Hippie - Insane Tony
More Articles From The Real Cape: