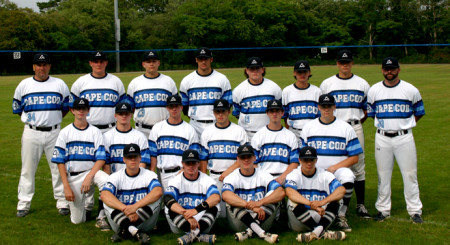 CapeCodTimes.com – Team Cape Cod manager Dan Proto was quick to acknowledge that it was "one of the weirdest things that has ever happened" in a Senior Babe Ruth baseball game.

It would be hard to disagree with him. After all, not many teams can walk off the diamond with a win after less than half an inning registered in the books.

TCC managed to secure a 5-0 victory against Norwood in the second round of the Eastern Massachusetts Senior Babe Ruth State Tournament after an ejection in the top of the first left Norwood with just nine players on its roster — prompting a forfeit.
BOOM! That's one way to do it. Just start mashing all over the place right out of the gate to the point where the other team quits. Yeah, I know it was technically a forfeit but there's no chance Norwood didn't know what they were doing. They knew they only had nine players. They knew an ejection would lead to a forfeit. You can't really blame Norwood though, it's a completely understandable reaction to cower and hide in the face of Cape Cod dominance.
This just goes to show you the power of a united Cape Cod. Imagine if we all banded together in other aspects of life? Maybe we should just do away with individual towns, join forces and form an army to defeat ISIS? If we started a space program we could probably put people on Mars in a matter of months. Throw together a science department and fix global warming, or maybe invent a renewable form of energy and end our reliance on fossil fuels. There's really nothing Cape Cod can't do at this point.
I say we start things off by forming a Cape Cod militia to defeat the Fun Police and take back the Cape, or at the very least we could get a few of our scientists to develop the world's first sarcasm detector so people stop thinking we actually think sharks are intentionally coming on to land to murder people.
Facebook: The Real Cape
Twitter: Hippie - Insane Tony