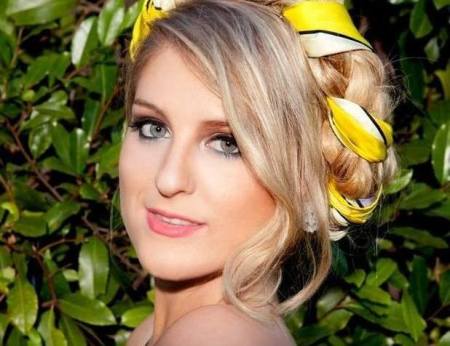 ACK.net – Nantucket's own Meghan Trainor has been nominated for Grammy Awards in the Record of the Year and Song of the Year categories for her hit "All About That Bass," a song that reached number one on Billboard's Hot 100 and iTunes.

The nominations for the 57th annual Grammys were announced last week by Ed Sheeran and Pharrell Williams on "CBS This Morning."

Trainor's song is up against "Fancy" by Iggy Azalea featuring Charli XCX, "Chandelier" by Sia, "Stay With Me" (Darkchild Version) by Sam Smith, and "Shake It Off" by Taylor Swift for Record of the Year, awarded to the performer and production team of a song.
That's what I'm talking about! Megatron 4 life!
Meghan Trainor is a shoo in to win these awards. I am 100% sure of this even though I didn't understand a single word in that third paragraph. I'm pretty sure a "Chandelier" by Sia is a new model of Korean compact car, but other than that I'm lost. I am sure of one thing though, Meghan Trainor is the only one nominated that went to Nauset High School, and that's good enough for me.
Meghan Trainor returned the pride in having junk in your trunk for girls everywhere, now it's time to bring a Grammy victory to the Cape.
P.S. To be totally honest I do know who Taylor Swift is and she is oddly engaging in a clumsy baby giraffe sort of way. She's like watching a car crash except the car is out of control but never actually crashes. Her strut kinda reminds of that chick that took a flu shot and can only walk backwards now…
Facebook: The Real Cape
Twitter: Hippie - Insane Tony
More Articles From The Real Cape: