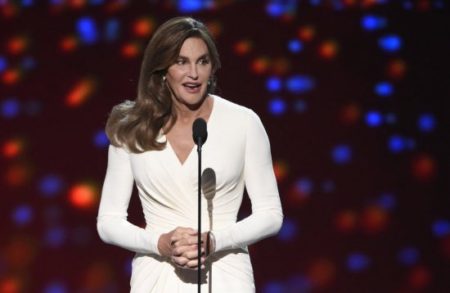 CCT – Caitlyn Jenner, the transgender woman who, as Bruce Jenner, was an Olympic athlete and reality-TV star, will appear June 30 in Provincetown as special guest speaker for "A Benefit for Camp Lightbulb."

Jenner, who brought world attention to transgender issues a year ago when she revealed she is a transgender woman, will join host singer/songwriter Zoe Lewis and performers Well-Strung and Varla Jean Merman at the Provincetown Town Hall event.

In 1976, Jenner broke the world record in the decathlon at the Olympic Games in Montreal, earning the title of "World's Greatest Athlete." Her reality-TV shows have included "Keeping Up With the Kardashians," as Bruce, and "I Am Cait."
OK I've got a serious question for the guys out there. Say you were a decent high school athlete, could you beat Caitlyn Jenner in the decathlon today, like right now. Don't forget that she was once the single greatest male athlete in the world, gold medals everywhere, the whole nine yards.
On the other hand she's pumped full of estrogen and 66 years old. I think I'm pretty sure I could beat her, the boobies must get in the way of the shot put, although the high heels would help in the pole vault. Na, I still think I can beat her.
Now if she was still Bruce? He kicks my ass all over the field, 66 or not.
P.S. What a great idea for a reality show, have average Joe's compete with Cait in the decathlon. Talk about ratings, you'd have every demographic covered, men, women, women who used to be men, the Kardashian crowd, athletes, athletes who are secretly attracted to women who used to be men… the list goes on forever. You're welcome to whichever network reads this and puts that show on the air. Pure gold.
P.P.S. Big advantage in the no ballsack department for Cait on the 110 meter hurtles.
Facebook: The Real Cape
Twitter: Hippie - Insane Tony