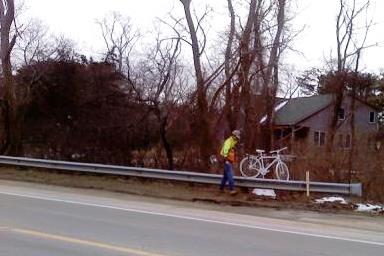 For those of you not familiar with the saga, the story of this memorial to a dead Wellfleet teen can be found HERE…  HERE and HERE.
It is not clear what the intentions of the Dept. of Transportation are, but they are on the scene now with equipment and they are surveying the area where the ghost bike is. They have also cleared brush from the surrounding areas. It is truly mind boggling that after all the letters and petitions they still can't leave the bike alone. It is clearly not in anybody's way and the community is not only in support of it, but it means quite a bit to them.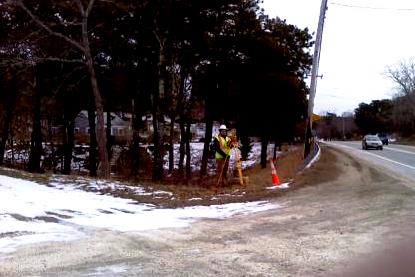 We are in constant contact with people close to the situation so we will keep you updated as this unfolds. I promise you this, if they remove that memorial we will go on a full frontal attack against the Mass DOT and anyone responsible for such callous decision making.
Facebook: The Real Cape
Twitter: Hippie - Insane Tony