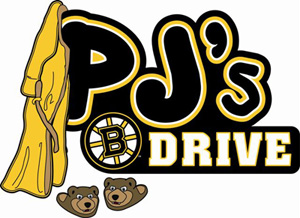 CapeNews.net – The Town of Bourne has emerged as the statewide winner of the 8th annual Boston Bruins Cradles to Crayons pajamas drive. Neighbor and friendly rival town, Sandwich, placed third.

Caryn Oppenheim, the youth programs coordinator for Cradles to Crayons, announced Bourne's statewide win in an e-mail to Jonathan Bourne Public Library director Patrick W. Marshall this week. Ms. Oppenheim, a native of Falmouth, noted that this year there were almost twice the number of groups that participated in the drive than there were last year.
"I grew up on the Cape so I am happy two Cape Cod libraries placed in the top three," she said.
Well, well, well, looks like we can add pajamas drives to the list of things Cape Cod dominates. Just earlier today we wrote about a Cape native becoming a Patriot's cheerleader and now this? NFL, NHL, it just doesn't matter, when Cape Cod wants something we just take it, and there is nothing anyone can do to stop us.
At this point the rest of the country has to be thanking their lucky stars that we are a simple folk. It must be kind of like living in Canada, just knowing that we can cross the border and take over on a whim at the drop of a hat. It's a good thing for them we like to stay on this side of the Canal.
Facebook: The Real Cape
Twitter: Hippie - Insane Tony
More Articles From The Real Cape: