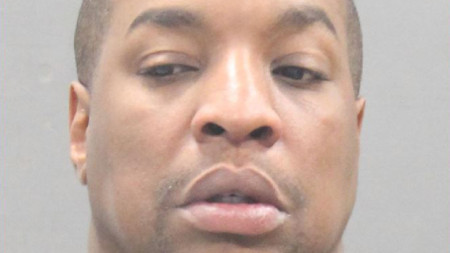 CBS – A Boston man was arrested on Cape Cod after police say he unsuccessfully attempted to distract officers from searching for him by placing a 911 call for a fake shooting.

Barnstable police officers were called to Friendly's on Lyannough Road in Hyannis in Friday just before 2:30 a.m. and found that the restaurant had been broken into.

A K-9 unit was called to the area. The dog located a scent and found Kurry Sutton, 38, of Boston hiding in the bushes nearby.

Police said that while they were searching the area, 911 dispatch received a call saying a person had been shot in the area of Route 28 in Hyannis.

Officers later found that Sutton allegedly made the call in an effort to "lure officers away" from their search.
Ah, the old call in a shooting to get the police off your scent after breaking into a Friendly's trick. Who hasn't tried that at least once, right? What's a guy supposed to do when he get's the urge for a Fribble at 2:30 a.m.? Just ignore it? Fuck that, Fribbles are delicious.
The only problem with this dudes plan is that he forgot one very minor detail. What he failed to account for is that there is, in fact, more than one police officer in Barnstable. This isn't the old west. There isn't one patrolman that has to abandon his search for you because a shooting trumps a stolen gallon of mint chocolate chip. Other than that it's a rock solid plan though.
P.S. 1827 called and it wants its getaway plan back.
Facebook: The Real Cape
Twitter: Hippie - Insane Tony