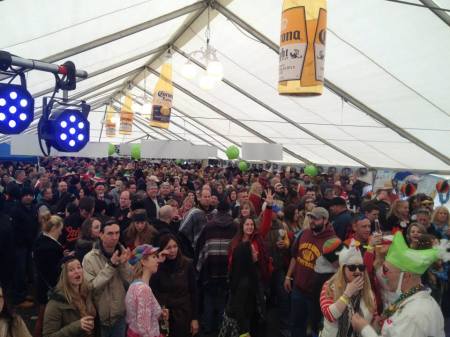 It's getting closer! The biggest party of the winter is this Saturday. There are only a handful of tickets left so get them quickly by CLICKING HERE. If you are a rookie and you're coming from off islands, get tot the ferries early because they will be packed like it's summer time. There will be shuttles waiting at the terminal on the island to bring you to the P/A club and back to the ferry so no worries about on island transportation.
In addition to all the great Chili, there is also great music and dancing provided by The Mariachi Mexico Lindo Band,  Johnny Hoy & the Bluefish, The Baha Brothers Jimmy Buffet Tribute Band and the Cape's DJ Alvzie spinning all your favorites.
New this year will be a Pre Chili Party on Friday night Jan 23rd at the Oceanview Restaurant on Chapman Ave. in  Oak Bluffs sponsored by The Real Cape, Corona, mvyradio and with appearances by Jenny Johnson and the Cape's own DJ Alvzie. 10 pairs of tickets will be given away that night to the Big Chili Contest on Saturday.
This is the big one folks, the best time you'll have all year, the crowd is huge and the vibe is fantastic. It's like somebody crossed a chili contest with a Jimmy Buffet concert. Trust me when I say, you do not want to miss the Big Chili Contest.
Facebook: The Real Cape
Twitter: Hippie - Insane Tony