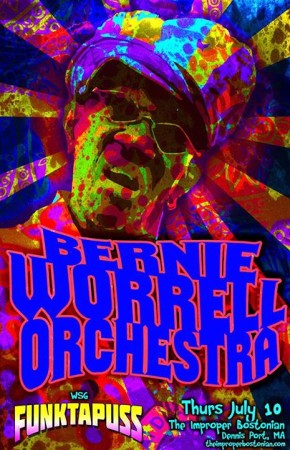 The night has come! The Improper Bostonian will be absolutely bonkers tonight.  The Bernie Worrell Orchestra is going to hit you so hard that no matter how many times you shower, you still won't get the funk out.
Bernie is best known from his days as an integral member of Parliament-Funkadelic and his eclectic sound has lead to him being recruited by a slew of other musical pioneers like The Talking Heads and Mos-Def. They say you never know what's going to happen at a BWO show so this one easily falls into the "can't miss" category.
Arthur Bonzarelli and I will be there right after the Brazen Belles show and we plan on bringing a few treats to give away, so get your ass down there and let's do this thing.
Get your tickets now before it sells out!
Visit the Facebook event page HERE
Facebook: The Real Cape
Twitter: Hippie - Insane Tony
More Articles From The Real Cape: