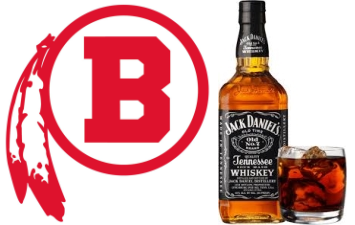 Residents in Barnstable are among the happiest and healthiest in America, according to a Business Insider analysis of Gallup's annual well being index. Barnstable landed in the sixth spot this year, and I think we know why.
Let's look at another article about Red Raiderville shall we…
Barnstable among America's ten booziest towns

The U.S. Census Bureau says there are 19,355 "incorporated places" in the United States.  That makes it hard for any of the relatively small towns on Cape Cod to make any "top ten"  list. But Barnstable just made the list for being the one of the "Ten Booziest Cities in America" according to a U.S. News and World report.
We've also learned from recent posts here at The Real Cape that there is an average of 20K worth of cocaine and heroin in Barnstable hotels at any given time. We know from this article that there is plenty of weed to be had. You can even buy Bath Salts at convenience stores.
Who in their right mind wouldn't be happy in a place like that? It's a virtual paradise of  booze and drugs. Throw in a Wendy's that's open until 1 a.m. and you have an absolute Utopia! Barnstable just won The Cape.
Facebook: The Real Cape
Twitter: Hippie - Insane Tony