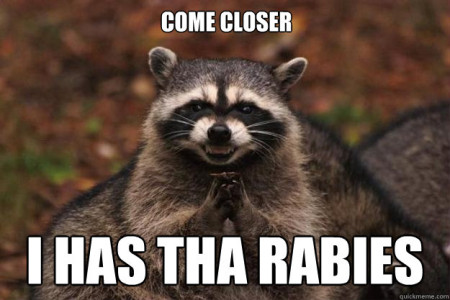 CCT – Spring rabies vaccine bait distribution is set to start on April 13. For approximately four weeks, bait will be distributed across seven Cape towns: Sandwich, Mashpee, Barnstable, Yarmouth, Dennis, Brewster and Harwich… and is intended to control raccoon rabies on Cape Cod.

Two types of bait are distributed as part of the Cape Cod Oral Rabies Vaccination Project (CCORV), coated sachets and bait blocks. The bait is distributed via ORV bait stations that will be stocked and checked periodically through mid May.

Anyone who finds a bait pack on a trail is asked to use something to pick it up (do not touch it with your bare hands) and toss it as far into the woods as possible or dispose of it if a trash receptacle is available.

If your pet eats the bait, the task force asks that you report it to the USDA Wildlife Services MA/CT/RI Rabies Program Brian Bjorklund at 508-476-2715. The bait is not harmful to pets if ingested, but it is suggested that dogs be leashed when walking in the woods.
Ahhh… nothing says spring on Cape Cod like freshly stocked rabies baits. Remember folks, if you come across any during your hike, DON'T TOUCH IT WITH YOUR BARE HANDS, grab it with a set of tongs, a front end loader, use a robotic hand if you have to. There is no danger, but under no circumstances should you touch one of these baits with your actual skin.
Also, its perfectly safe if your dog eats it, just make sure you report it to the federal government. Again, DO NOT TOUCH this harmless bait and don't let your dog off its leash in the woods, the woods is no place for an unleashed dog. Everything is fine if they eat it, but MAKE SURE YOU CALL US so that we can tell you personally that everything is still fine. Thank you. All is well. Move along. Nothing to see here.
P.S. Seriously though… DON'T TOUCH IT WITH YOUR SKIN!!!
P.P.S. They're harmless we swear.
Facebook: The Real Cape
Twitter: Hippie - Insane Tony