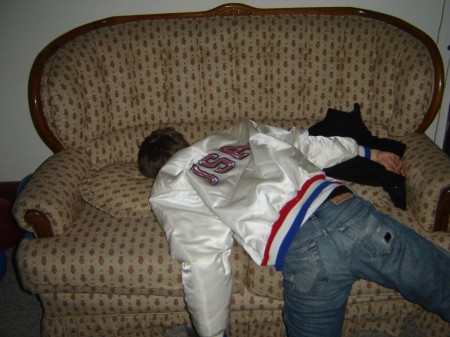 ACK – An island man found sleeping in a home that wasn't his Saturday was arraigned in Nantucket District Court Monday on charges of felony breaking and entering in the nighttime and trespassing.

According to a police report, officers responded to 6 Silver St. Dec. 27 for the report of the man, identified as Dude Guy, 22, asleep in a bed.

The reporting party, who was staying next door, went to the home to check the property for his father and heard snoring coming from an upstairs bedroom, the report reads.

Upon arrival, officers found Watson, whom the reporting party didn't know. Watson was placed in a cruiser and "then admitted that he did not have permission to be in the house and that sometime last night he must have entered the house while intoxicated," the report states.
Dude Guy strikes again! Is it just me or do we seem to do this same story all the time? Just like clockwork, every few months, some Dude Guy gets shitfaced and passes out in the wrong house. Whenever we write about it I always ponder whether or not I would call the cops if I found some dude passed out on my couch.
I think it really depends on the situation. If it's a 22 year old that reeks of Fireball but seems polite I definitely don't call. If it's a toothless 50 year old that smells like Popov vodka I'm most likely dialing 911. Alcohol is funny like that, it can make one person endearing and the other a criminal.
Facebook: The Real Cape
Twitter: Hippie - Insane Tony
More Articles From The Real Cape: