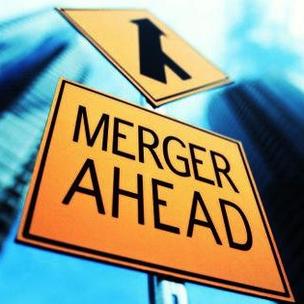 Of all the things to happen to this website in its short history, this may be the most exciting. Today we announce an alliance between Cape Cod native, The Glitter Ginger and The Real Cape. Anyone who reads both sites will immediately know this is a match made in heaven. Jenny Sharpe is simply one of the funniest gals we've come across anywhere, the fact that she is a Cape native just elevated this to no brainer status. Simply put, if you think this site is funny then you are going to love her.
For those of you that are only familiar with The Glitter Ginger, we want you to know that we will not change anything about what she is doing at all. We may be merging but she is not going to be adopting a Cape Cod based style, it will continue to be the random, hilarious, general life musings she has always done. Jenny has complete editorial control here and will have her very own section of the site accessible from the top navigation menu.
For those of you that are not familiar with The Glitter Ginger here is the "about me" from her site;
I'm Jenny. I love pickles, glitter, Phillip Phillips, Britney Spears and the shark species as a whole. That's literally how people would define me if you asked.

This blog isn't going to change your life, or make you a better person or do anything constructive or creative for you to be honest. It's pretty much just a virtual diary of my everyday life because, well, it's fucking hilarious.

I mean we're talking about a girl who landed herself in the hospital last year because she accidentally electrocuted herself while trying to make a grilled cheese. That was a week or so before I gave myself a concussion by walking into a car door and a month after I chipped my tooth on a beer bottle while bowling at a corporate event. My life is literally a disaster, and I love to share it with people.

I absolutely embrace the fact that I'm an awkward, clumsy, incredibly random and funny ginger who always has a smile on her face and a positive attitude. I say that not only because it's true, but because if I don't I'll probably curl up in a ball in my studio apartment and cry about how much of a hot mess my life has become.

I like to think of myself as a fairly smart person. I graduated from a pretty good school, continued on to get my master's in business administration, have a solid career and am well versed in conversation. I'm also really dumb. I at one point thought manatees crossed the road, told everyone I had been "sodomised" when I had a freckle "cauterized" (turns out there's a HUGE difference between the two) and spent a full day teaching my 4-year-old niece about the importance of keeping her nervous system healthy or else she would catch a cold.

Hope you enjoy, psychos.
In a few minutes Jenny will be publishing the first of many Glitter Ginger posts to come. In the meantime make sure to check out The Glitter Ginger Facebook page and Twitter account in the links below.
Facebook: The Real Cape
Twitter: Hippie - Insane Tony
More Articles From The Real Cape: