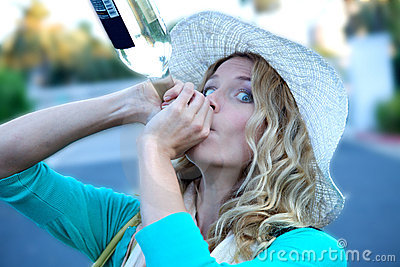 Capecodtoday.com – NORTH TRURO – A North Truro woman faces OUI charges following her arrest on Route 6 last night. According to a Truro police release, the department received a call about a motorist who was headed to Truro after refusing to stop following a crash in Provincetown.

Around 9 p.m., Officer Valli and Officer Robicheau responded, finding the heavily damaged car traveling south in the northbound lane of Route 6. Roads were slick at the time due to recent snow activity, police said.
Look, we need to use words like "allegedly" because this woman hasn't been convicted of anything in court yet, but you've got to be pretty messed up on something to drive the wrong way on rte. 6 in Truro. If you want to travel north or south in Truro there is literally ONE ROAD to do it on. This move is akin to walking up the down escalator. You can be totally incapacitated and you still have a 50/50 chance of traveling south in Truro on the correct road.
Also what on earth is the point of "refusing to stop" following a crash in P-Town? Where the fuck are you going? In case we haven't mentioned it there is ONE ROAD to get away. I guess that's why she tried to get sneaky and outsmart everybody by using the northbound lane to travel south. Good try, good effort. Maybe next time you'll luck out and the cop in Truro will have called in sick that day.
Facebook: The Real Cape
Twitter: Hippie - Insane Tony
More Articles From The Real Cape: