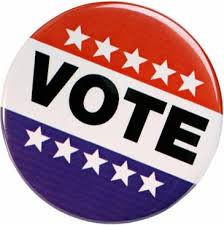 One Thousand One Hundred and Twenty Eight. That is the number. The irony is that they held these elections on a Saturday thinking that more people would vote. Nope, just the same old people with nothing to do.
This Saturday I had some beers and watched some live music on a patio, then got in the boat for some fishing/camping/more drinking and I'm sure most of the people reading this did something similar. An election to decide whether or not to have me burned at the stake wouldn't have got me to the polls on Saturday, it was beautiful out.
This is the exact reason why the Fun Police are taking over Cape Cod. While we are out enjoying our lives, they are at the polls trying to control them. For anyone that ever questions whether or not there is a silent majority on Cape Cod that is against the status quo, think about this statistic for a minute; 1,128 people voted in the Town of Mashpee general election. 3,614 people from Mashpee voted in our Cape Cod Dive Bar Tournament.
Now go ahead and tell me that we couldn't take this peninsula back from them if we decided we actually felt like doing it.
Facebook: The Real Cape
Twitter: Hippie - Insane Tony